This blog is built for ages, the flowchart below is about the stacks changes for these years, at last I got back to WordPress again.
Stack Changes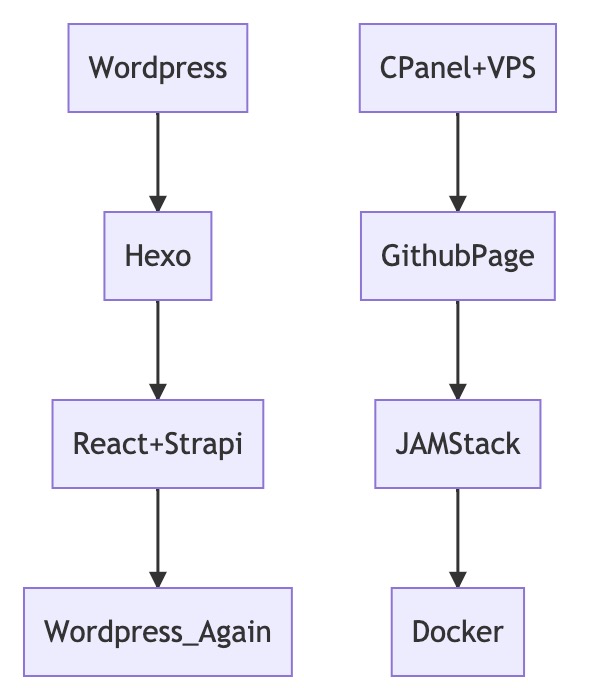 Why
WP is not flexible like using React Strapi, but it it get enough templates and themes can save you tens of times on styling
WP is heavier than Hexo, but at current stage, I can still afford it.
References
---
This work is licensed under a Creative Commons Attribution-NonCommercial-ShareAlike 4.0 International License.