Last weekend is the global game jam 2017. And it is my first time to go abroad to join a game jam.
My teammate Uki and I created a game called Heart Attack (Wave War), for the theme of this game jam 2017 is Wave.
Hear Attack/Wave War
I got this idea after I heart the theme Wave, the original one is
choose basic wave element
got a combination of the basic ones
and attack
when meet the other's
calculate which is sctronger
and attack the hearts
During the development, we changed the idea to make it simple. There are 2 players playing with the same keyboard. Player beat their own heart and at the same time, the heart beating wave changed, and this wave is your weapon. And there will be some power-ups. Like star(make you invincible), triangle (make your wave be a triangle one)…
Feel free to give your advices.
Above the game
This is my first time. I met very many great developers. Some of their works are really amazing. However, there are still some guys, they showed in first day, but in the last day, they left. One guy I remembered very clearly is that he heard many ideas from other developers, and during the development, he was there sometimes, but at the final day, he is not there, and it seemed that he did not created his own game. It is so weired.
STH
And there is another game, developed by Yan called STH.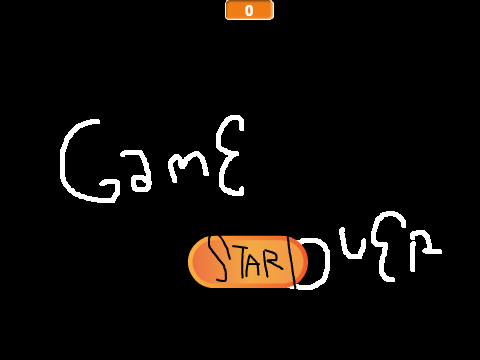 STH on scratch
It is a simple game in scratch, but she only learned scratch 2 days, maybe only 3 or 4 hours, and she did it. I am proud of her.